5 Reasons to Choose BOTOX® Cosmetic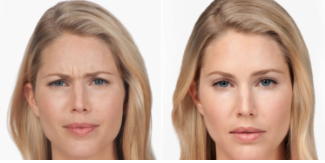 BOTOX® Cosmetic last year alone—a 759 percent increase since the year 2000. Not only is the injectable treatment safe, effective, and virtually painless, it also provides excellent results in as few as 15 minutes. Here are just some of the reasons BOTOX® Cosmetic is a worthwhile investment.
1. Non-surgical
While BOTOX® Cosmetic does not provide the same dramatic results that a facelift or brow lift can, the non-surgical aspect of the procedure has many advantages. Patients who may be timid about committing to surgery receive a temporary, non-invasive preview of the confidence they may feel with fewer facial wrinkles. What's more, there is no need to be concerned with anesthesia or surgical risks, scars, or even recovery time since there are no incisions involved.
2. Safe and Widely Used
It has been 15 years since BOTOX® Cosmetic was FDA Approved to improve the appearance of moderate to severe facial wrinkles between the eyebrows, on the forehead, and around the eyes ("crow's feet"). During clinical trials, the most common side effects were headache, respiratory infection, the flu, blepharoptosis, and nausea—all of which were temporary.
3. Virtually Painless
Since the needles used to inject BOTOX® Cosmetic are very small, the procedure is virtually painless. The area can be numbed with a topical anesthetic or with a cold pack for a few minutes before treatment. If the patient experiences any discomfort, it is minimal.
4. Fast Treatment and Results
BOTOX® Cosmetic is considered a "lunch hour" procedure because it can be completed quickly, and there is no recovery time. Patients typically see results within four to seven days after treatment, with full results showing after 14 days. However, many patients will see their results much sooner.
5. Combined With Other Procedures
BOTOX® Cosmetic often functions as the finishing touch to a facelift or other cosmetic procedures and can be performed at the same time. Subsequent treatments can also be used to help prolong the best results after surgery.

Dr. Doezie provides natural-looking results with all injectable procedures he and his staff perform at Mission Plastic Surgery. To experience the many benefits of BOTOX® Cosmetic or similar treatments, please schedule an appointment by calling (949) 481-9850 or fill out our online contact form today.