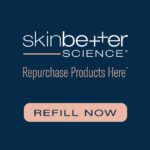 *skinbetter science products are sold only through physician practices and authorized medical spas. The link provided to purchase skinbetter products is intended only for use by existing skinbetter science users, or patients that have otherwise received a skin consultation by Mission Plastic Surgery.
---

Proper skin care is essential for the appearance of youth, health, and vitality. While many patients favor non-surgical treatments, such as chemical peels or laser resurfacing to rejuvenate their skin, these must be performed in the office. Fortunately, our patients can reap long-lasting results by using our Skinbetter Science® brand products at home. Skinbetter Science® offers several anti-aging products formulated to deliver immediate and long-term skin care benefits through a unique combination of innovative technologies.
Benefits
From reducing signs of aging to toning and smoothing your skin, Skinbetter Science® can provide you with a youthful, rejuvenated appearance that will help you look and feel great. Our line of products can be used to treat a variety of skin issues, including:
Wrinkles
Fine lines
Sun damage
Brown spots/patches

Skin sagging
Dull or dry skin
Pigmentation changes
Under-eye circles and bags
Our Products
At Mission Plastic Surgery, we provide a wide range of Skinbetter Science® products that can address your skin care and anti-aging needs. The following items can prevent, slow, or even reverse signs of aging to keep you looking young and refreshed.
InterFuse® Treatment Cream (Face): This peptide-rich facial cream can promote the production of collagen and hydrate the skin to provide you with a more lifted, toned, and contoured appearance. It can also improve the appearance of wrinkles, fine lines, and sagging skin.
InterFuse® Intensive Treatment (Lines): This no-needle solution combines four different types of hyaluronic acid to correct deep wrinkles and expression lines while plumping and moisturizing the skin for a smoother-looking appearance.
InterFuse® Treatment Cream (Eye): This recharging cream uses neuro-calming peptides to relax the skin around the eyes and improve the appearance of wrinkles, crow's feet, puffiness, and dark circles.
AlphaRet® Overnight Cream: Using a combination of alpha hydroxy acid (AHA) and retinol, this cream will significantly reduce the appearance of wrinkles, fine lines, and uneven skin tone and texture.
Intensive AlphaRet® Overnight Cream:This intense glycolic acid cream can improve signs of aging as well as uneven skin tone and texture using retinol and lactic acid to renew and rejuvenate your skin.
Alto Defense Serum™: By delivering 19 antioxidant ingredients to the skin, this product can reduce uneven skin tone and redness to provide a more toned, firm, and youthful appearance.
InvisiLift® Lifting Experience: This product uses ActiveSilica™ particles to illuminate your skin while also addressing imperfections like wrinkles, fine lines, and large pores. It can also tone and refine your skin, making it look and feel tighter.
Instant Effect Gel (Eye): This daily gel solution will refresh the skin around your eyes and address under-eye bags, wrinkles, and fine lines to restore firmness and texture.
Non-surgical Skin Care Treatments
Microneedling: This non-surgical treatment promotes the production of collagen, hyaluronic acid, and growth factors in the skin. It is performed to a specific depth in the tissues to correct fine lines, acne scarring, pigmentation, and skin laxity.
Platelet-Rich Plasma (PRP): This method uses your own blood to deliver natural growth factors into the dermis (skin) to promote the regeneration process of soft tissues. PRP is one of the more popular microneedling combinations and can treat several facial issues, including wrinkles and acne scarring.
*Apply all products as instructed and use sunscreen daily to maintain your results and prevent further skin damage.